My name is Lara. I am a Registered Massage Therapist.
What is Regent Massage?
It is a brand new health venue in the south end of Sudbury. We are both new to the Sudbury community: me and my business. We are both "establishing roots" in the Sudbury region. My origin is Europe, latest place of living is Toronto where I finished my latest education.
It is a great challenge and a big reward to find a place as Sudbury. It is amazing and priceless the support that I already feel from the community! People in Sudbury are so friendly! Why am I here and why have I started this enterprise? First of all, I wanted to leave the big city and find a place more to my liking and to my interest in people and nature. Being in a position to help people is a privilege and a joy. It is always exciting to be trusted by people in helping them achieve their goals of health & wellness. I love seeing people free themselves from pain and feel good in and about their bodies.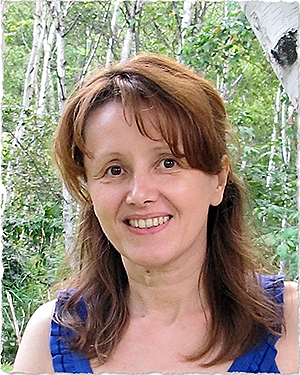 I know how important it is to find a qualified and professional Massage Therapist that is right for you - as massage therapy is a very personal form of healing. Your experiences with RMTs can be completely different. One treatment can pamper you; another can treat a serious physical dysfunction. One can be gentle; another is "no pain no gain". With such a range of experience it is important that you communicate with your therapist about your needs, to ensure that you receive the massage that you are looking for. If you are looking for someone who is well educated, shows warmth and compassion, it is worth visiting me. I am a quiet person, calm and easy to approach. I adore working with my hands. I find happiness in helping others to heal. In addition to this, I am a very science-based person with extensive medical knowledge, as well as 20 years of professional medical service experience on an advanced level. Everybody and every body is different. Massage therapy is more than kneading, stretching or holding. I will respect and respond to your needs and wishes. I look forward to serving you! My aim is to make both of us feel good after your treatment!